|| beyond kodak moments ||
i was reading Twin's blog and it made me contemplate on all of life's episodes i've had with my MM family.
i have said it before and i will say it again ----
i had the best years in MM
. yes, i've cried a lot, but back then, i also found myself saying countless times,
"this is the life -- IT IS wonderful".
all the joys and pains combined -- they were all worth it. looking back, i know that all of you will agree that we have all matured so much.
SO. MUCH.
even the littlest of things have contributed to making us stronger and undoubtedly wiser now.
i remember my first day in MM...tahimik pa ko nun. akala din nila tahimik nga ako (mali sila. maling mali sila!! :P). i never thought that Traning Day 1 would lead to a phenomenal 3-year journey.
it just gives me an overwhelming feeling when i think about everything we've overcome so far...
a lost love. a new found love. the death of a loved one. the birth of an angel. people leaving. people coming back. mourning. celebrating. loving. hating. loving and hating at the same time. forgiving. and still trying to forget. giving your all. being wisely selfish the next time. experiencing something honoring yet humbling. trusting. mistrusting. slowly learning to trust again. hurting yet still believing. moving on, and just taking baby steps. looking ahead but taking a glimpse or two of what's behind us.
we may not see each other everyday and not chat as often as we used to...but i know that we will always have each other. kahit saan pa tayo makarating. :)
from melrose place, i think we have evolved into being 7th heaven. :) anyone would kill to be a part of our family.
i miss you guys so much. senti mode nalang talaga...
i love love love you all! (((((hugs))))))
lagay tayong pictures for effect... :)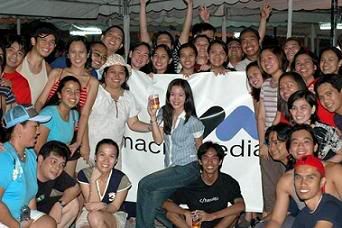 global picnic 04. Macromedia team: supportive fans of Nene and the Virgins band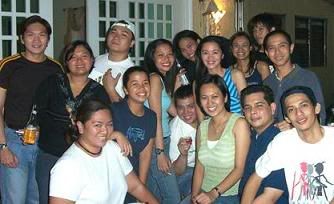 easter eve drinking session. ayan puro tayo original macro peeps. walang newbies jan sa picture!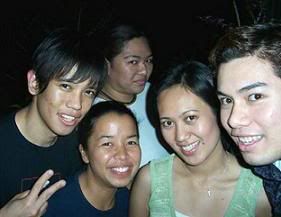 kahit pala noon pa may photo sessions na ang movie group :)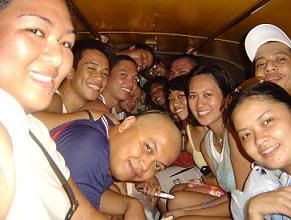 ang jeep. na tayo lang ang laman. :) sa la union nga pala yan. nagpunta tayong bayan kaya nag jeep (oo na oo na oo na explain nako.leche)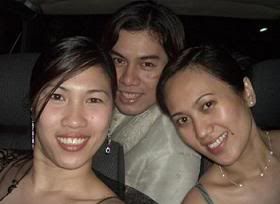 almost a year na pala since wedding nina jules and jo. sinong susunod na ikakasal sa tropa? o wag kayo saken tumingin...utang na loob :P hi master and mike! ;)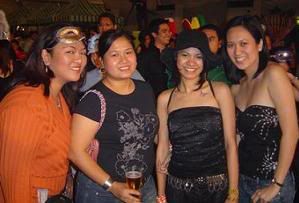 ang super bongggang party sa PICC. alala nyo yung Miss UN contest? haha! kulet eh. sinabi na kse carnival theme.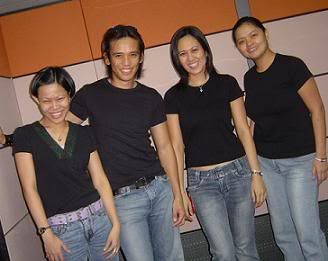 may uniform pala tayo nun sa sykes noh?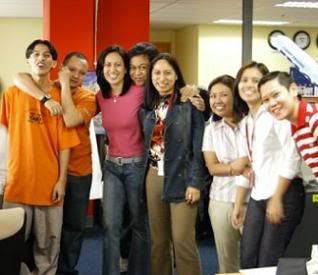 ano nga ba meron neto? ah wala lang. adik nga lang pala tayo sa pictures
o yan. tapos na ko umiyak...