jarjar is back in business
see? i knew it. i have a shot in becoming an events organizer. :P
i got myself a temporary job -- im working my ass off for a major company launch. i didn't realize how big the event was until i saw the guest list. whoa!!! vip kung vip!!! hello gma!
yes, i get stressed out once in a while, but what the heck. i'd rather work than be idle. after all, THIS is what i wanted. work work work!
Skyechill, thanks for referring me to mader. :) i missed working with her. hehe.
>><<

so help me God
i am THIS close to achieving goal #3 in my life. not that i actually have a list. :P
i need your prayers guys. thank you. *hugs*
>><<
sweet sixteen
16 pictures from the most recent MM party. ngayon lang ako sinipag mag post ng pics eh. :)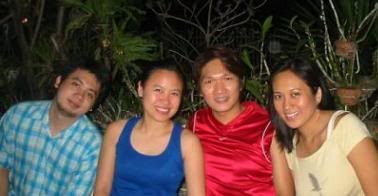 getting warmed up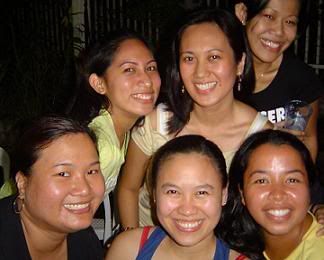 ayan. we warmed up fast. kulitan na!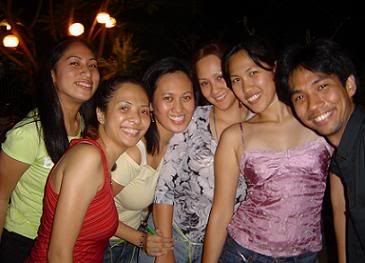 beauties and the best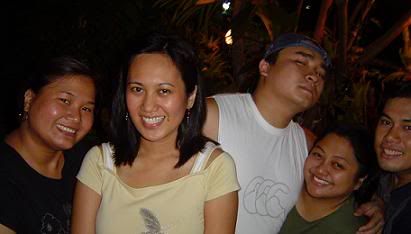 jarjar and the management peeps. ayus.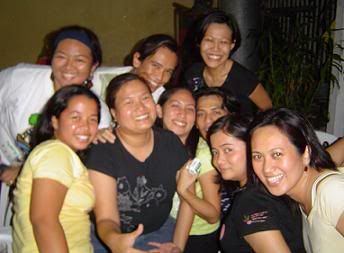 this was a party for the newbies, but i'm posting pics of oldies lang. bait ko noh.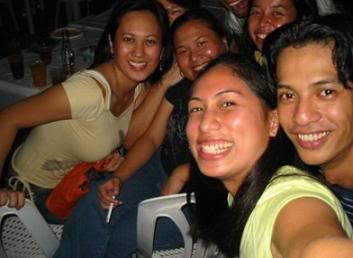 parang ang saya2 namen dto noh
2 girls and 2 lesbians. kung d nyo kilala, hulaan nyo!
and wondering why there are eggplants?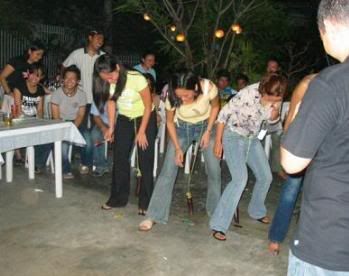 the eggplants served a purpose. mahirap na nga ung game, mabigat pa ung eggplant!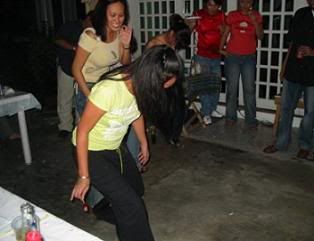 wa-poise etong game na to. pero enjoy talaga.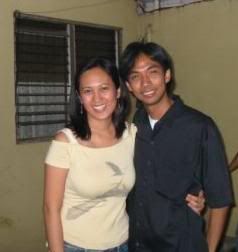 jhon may picture ka dto ha :)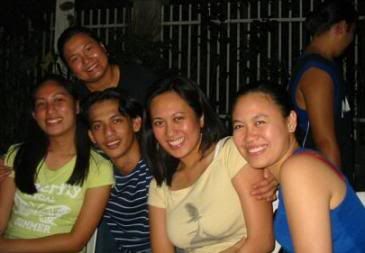 joie in her first ever alcohol free party. nde na talaga sya uminom!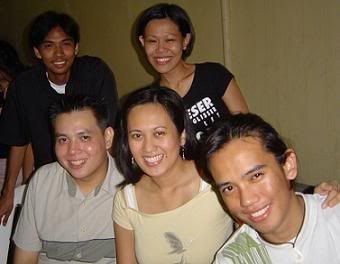 at humabol si jik sa party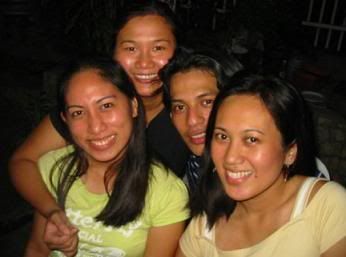 twin, dahil wla kang time mag blog, ppost ko pics na kasama ka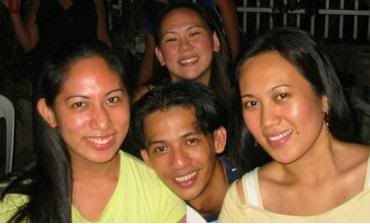 ayan isa pa :)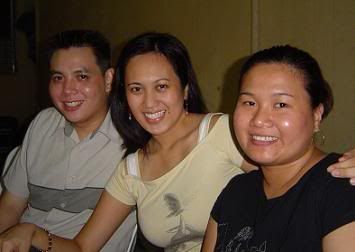 low batt na. pauwi na eh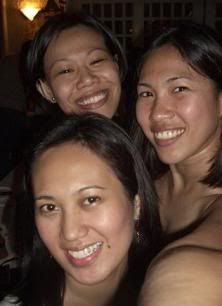 thet, is that your arm? outstretched kung outstretched!
there were a lot of mahalay games at the party. pero may kulang...body shots!!!
guys, next time ah! ;)
==