cocoy
for making me laugh...
for drying my tears...
for giving me comfort...
for being my walking journal...
for making fun of my being jumpy (tamang pang scary movie talaga ko eh!)...
for the numerous times you've accompanied me to starbucks and 31st...
for all the nonsense and wacky moments...
for all the serious and enlightening talks...
for making my 26th birthday memorable by bringing the entire MMIT team (kasama si crush! hehe)...
for making sure that i'm doing just fine (thanks to my blog noh! hehe)...
thank you. :)
i will miss you terribly. i can't believe that i won't be seeing you again until after 10 years or so! *sigh* i'm glad that rinier and i drove you to the airport on the day of your flight. ganun ka namen ka love. *sniff* with the exception of family members, you're the only person that i've accompanied to the airport. :)
basta coy, pag malungkot ka, just think about the
360 perry ellis perfumed tissue story
. :D
have a wonderful life in Utah. your friends back here in Manila will always be praying for you and your family.
some of our pics...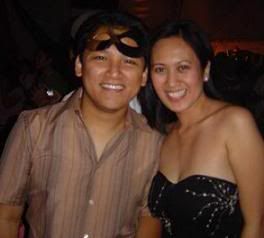 sykes party at picc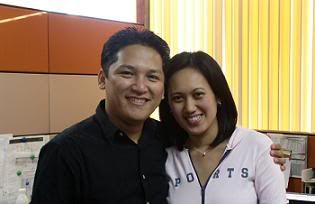 when i'm not working, i'm bugging you at your office :)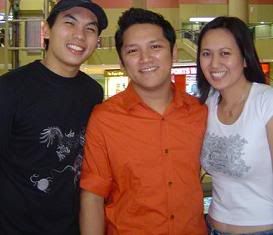 sorry i couldn't fulfill your threesome fantasy, hanggang picture lang tayong 3! :P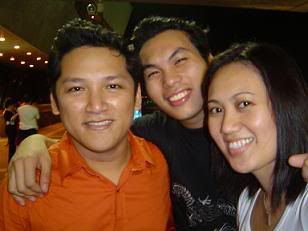 saying our last goodbyes at the NAIA
ingat ka palagi coy. you keep in touch ok. and i will fulfill my promise -- that the next time we meet, i already have a kid. ;) and hopefully a husband too. :)
ps,
naiiyak na naman ako coy...
==